Today we will explain to you some of the differences in charging cables on the techno-scien platform, where the word USB comes as an abbreviation for Universal Serial Bus, which means "Universal Serial Bus", and the charging cable is It is a standard connector that plays a specific role in transmitting data, and this cable was developed over the years, and the USB cable appeared in the nineties to play an important role in simplifying the connection between computers and other devices, and was able to attract the attention of many as it is compatible with most Operating Systems Besides being low cost and easy to use, now most computers and even electronic devices like TV screens have a USB cable for connection.
Types of charging cables and the difference between Type C and Micro USB
Charging cables have become everywhere around the world, and charging cables come in many different shapes and sizes and work with every strain on smartphones and devices Tablets, cameras, and even laptops, here are the types of charging cables:
USB Type A cable: These cables are very common, and they can connect with a lot of devices like smartphones, computers, and even plug into a wall charger.
USB Type B cable: This type of charging cable is not as popular because it is not as versatile as other types. These cables are usually intended for printers and scanners in computers, and now this cable is very rare.
USB Type-C cable: Known as USB Type-C, it is one of the most popular types of charging cables, and it is found in most new devices, and it is characterized by that it transfers data very quickly, and it is also reversible and can be connected in both directions, up or down. .
Mini USB cable: This cable has been around for a while and has become the standard for many devices. It has even been replaced by a micro-USB cable, and we can see it in cameras and MP3 players, which is smaller than a normal size USB.
Micro-USB cable: This cable is very small, and it helps a lot manufacturers to produce small-sized devices, and this period has been relied on this cable greatly, and it is found in some accessories, for example, we find it on audio amplifiers Smart watch charging stand.
USB 3 cable: It is called the third generation cable and is considered one of the latest USB cables, and this makes it the best and fastest among the types of cables at the present time, and the most important thing that distinguishes the shape of this cable from the inside is the blue color, and it is characterized by fast and smooth data transfer .
Difference between Type C and Micro USB
In fact, USB has become very popular because it is compatible with a number of basic operating systems and helped by its ease of use. Type C is that it gives a high flow of power and allows fast charging of the mobile phone, it is also reversible in any direction, and the most important thing about it is that it is really thin even though it has 24 pins.
When we make a comparison between Type C and Micro USB, we find that the Micro is thinner than Type C in terms of shape, and as for speed, we find that the Type C USB cable is faster than the types of Micro USB, and in terms of strength, it will be The USB Type C cable is the winner as it provides high strength, in addition, the USB Type C cable is easier to use than other small types.
What are the benefits of USB cables
We find that one of the main USB cables is their ability to carry more information per second, carrying about 12 megabytes per second of parallel cables, which means that data is transferred in A quick.
In this context, USB allows users of any computers to efficiently access other portable computers.
Another good benefit of USB cables is that they can be used to charge some gadgets such as mobile phones and tablets, you just need to connect the USB charger to the right port of the phone and on the other end to the USB port of the computer.
Type-C enabled phones
Huawei Nexus 6P
samsung galaxy s 20
samsung 10note
samsung galaxy note 20
samsung z fold
samsung galaxy tab s7
samsung tab s7
LG Nexus 5X
samsung note 20 ultra
s20 samsung
samsung tab s6 lite
samsung note 20
One plus
Gionee S6
Meizu PRO 5
Xiaomi Mi 4c
Xiaomi Mi 5
Huawei P9
Vivo Xplay5/p
ZTE Axon 7
Huawei P9 plus
Huawei Nova
Huawei Nova plus
Meizu MX6
LG V20
Meizu PRO 6
HTC 10
Samsung Galaxy note 7
Moto Z
LG G5
ASUS ZenFone 3
ASUS ZenFone 3 Deluxe
ASUS ZenFone 3 Ultra
Lenovo ZUK Z1
Gionee S Plus
Lenovo Z2 Plus.
Tips When Buying USB Cables
When buying USB cables, many buy online or choose to go with any Shop to bring any cable and do not pay attention to any of the important factors that must be taken into account, and here are some important tips that must be applied when choosing a USB cable:
First of all, it is necessary to determine the purpose of purchasing the cable in order to decide its size and length And other factors, for example if the goal of buying the cable is to charge the smartphone or any other device in b At that time buy a fast charging cable.
You should also pay attention to the price of the cable, as it is one of the important factors when buying one. In general, we find that the prices of cables are not exorbitant, but the price may vary depending on the quality, length, thickness and brand.
It is necessary to have a micro-USB cable, even with the use of a Type C cable, you will need the small cable to use it sometimes for some things such as speakers that work with certain technologies such as Bluetooth.
When buying a new cable, it will be tempting to buy the cheapest cable, and here you should know that it is a very bad idea as cheap and poor types of cables cause a lot of problems such as slow charging and unreliable performance, and it would be a good idea to buy a branded charging cable A well-known brand that can be trusted.
Pay attention to the length of the cable, it is neither too long nor too short, although short cables are great for portability, they restrict movement a lot, and the extra-long cable gets tangled up very easily.
The USB Type C cable has caught the eye as it has a small size and meets all needs, so you will find that most major companies and people are willing to use it.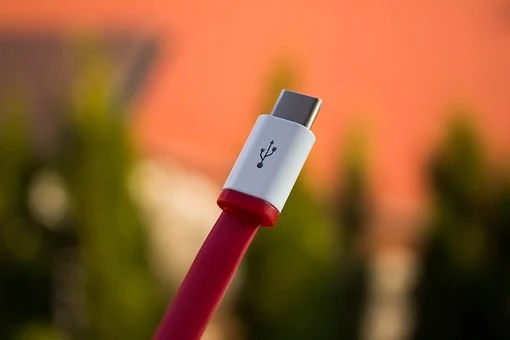 The difference between Type C and Micro USB
Small Note:
In the end, we all have charging cables, or at least we use them from time to time, whether they are used to charge a smartphone or any smart devices compatible with the idea of USB in order to Transferring files from one device to another easily, so we will find that most of the new devices are now equipped with a USB cable in case you need it, and now we find the world is on the verge of a large number of changes, including USB cables with high efficiency and small size.
Tags:
usb c usb type c micro usb type c mini usb micro b usb type s micro usb c micro usb b micro usb usb c usb 3.0 type c type c to usb adapter